Trufit Farms Fresh Cow Milk
"Trufit Farm" organic milk is naturally produced from hygienically grown cows in our privately-owned farm. Our sole aim is to provide organic milk to consumer without using hormones and antibiotics. Our farm is managed with appropriate hygiene in collaboration with the latest technology for milking. We are committed to give organic, farm fresh and chemical free milk at your doorstep. We ensure that Trufit farm's milk is delivered at your doorstep immediately after milking. Give it a try and you would fall in love with the creamy texture and rich flavor of the milk.
PACKET MILK Vs TRUFIT MILK
Establish milk companies collect milk from several small farmers living in remote villages without proper hygiene and quality control.
Make use of hormones like oxytocin to enhance the milk yield.
Milk collected from the farmers, lacks in proper sanitation conditions, which results in over utilization of antibiotics on cattle. Also, they are nurtured with boosters and low-quality fodder for monetary benefits.
Increased bacteria formation, as the milk is instantly not reserved for chilling.
Some packet milk is loaded with preservatives like formalin and hydrogen peroxide to prolong its freshness.
The fat and protein composition of milk is disturbed due to Homogenization.
Milk is usually delivered to your doorstep after few days of milking. As the milk is not delivered on time it has to be treated several times to maintain its freshness before it reaches your doorstep.
Since the packet milk is treated, the taste remains same throughout the year. On the contrary the taste should vary as the feed pattern changes with the change in season.
Statistics states that: Almost 70% of the packet milk is reconstituted with skimmed milk powder. The adulteration rate in milk is increasing in the recent days in India, one in two cows is infected with mastitis which leads to higher somatic cell count in milk.
Milk is obtained from a sole farm owned and managed by us and undergoes various quality checks before Packaging.
Artificial hormones and synthetic substances are restricted on our cattle farm.
The milk packaging and distribution is in compliance with regulations of govt. bodies.
Robust isolate procedures and 24/7 vets ensure the wellbeing of our cattle.
We guarantee that Trufit Farm Milk is 100% toxin free as our animals are fed with organic and nutritious food that is grown over acres of land.
As per the standard procedure the milk obtained from the cattle is directly chilled to 4°C to prevent the risk of bacterial formation.
Before and after milking the cow milk teats are disinfected to minimize the SCC count in milk.
Trufit Milk is 100% non-homogenized Whole Cow milk.
No middlemen, so no delay in delivering the milk, it is delivered within hours of milking.
Trufit Milk is delivered with an assurance of purity and freshness.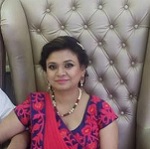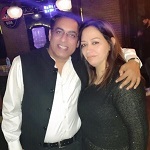 Sign up for a Subscription
customer service
PHONE
8447702242, 8447702292
H. No. 320 A, Banjara Gali, Haiderpur, Shalimar Bagh, Delhi - 110088
Email
support@trufitfarms.com
find us on map