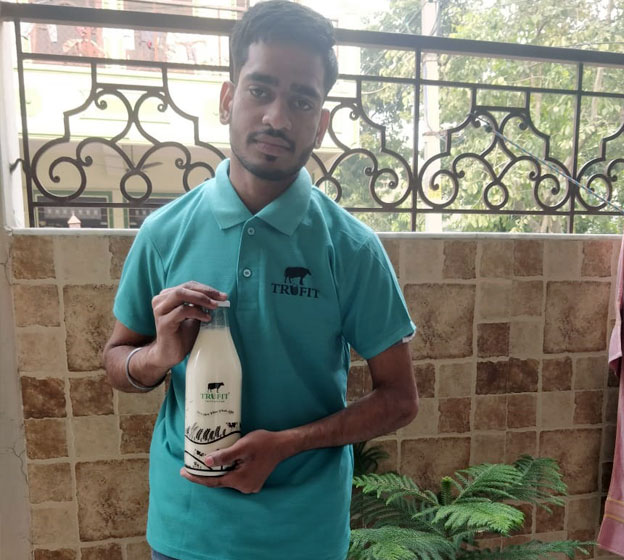 Pasturised Cow Milk
Cow's milk is a natural source of protein, calcium, and minerals that are essential for development and maintaining healthy bones and teeth. Milk is a wonderful source for bone health as it meets the daily requirement of calcium for maintaining healthy bones and teeth. Trufit farm's organic cow milk is naturally LOW FAT and contains around 3.5 percent fat. This natural fat offers wholesome nutrition without any health risk or obesity.
Our Pasturised Cow Milk is unprocessed and wholesome with essential vitamins, enzymes, minerals, beneficial bacteria, CLA and Omega-3 fatty acids.
Available size: 1 liter bottle
Premium Cow's Ghee
Trufit Ghee is premium quality handmade Desi Cow Milk Ghee, which not only adds flavour to your foods; but, also keeps you healthy and fit. Trufit Foods obtain Milk from Grass-fed Cow's which is best source among all. It is full of Vitamins A, D, E, and K. TrufitFoods Desi Ghee is known for its super quality, original taste and smell, high nutritional value and essential health benefits.